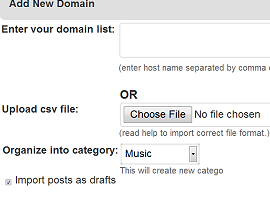 ADD NEW DOMAIN
Manually import any size domain portfolio or batch import with a .csv file. You can also import as draft and assign a custom category type to each domain. More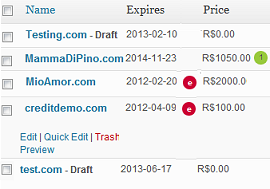 MANAGE DOMAIN LIST
Manage your whole portfolio from the Admin page. Visually identify upcoming expiration dates, number of offers made and custom domain data. It also offers the ability to Quick Edit Prices and Categories.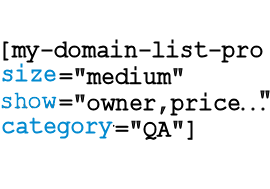 DISPLAY DOMAINS
Display the domains on a page or post using WordPress Shortcode. My Domain List shortcode offers attributes to customize the data displayed. Learn more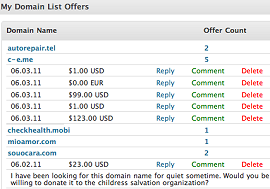 OFFER MANAGEMENT
All the offers made to your domain names is summarized in the WordPress Dashboard panel. Manage Offers and Follow up with your customers via the Dashboard. Learn more | Demo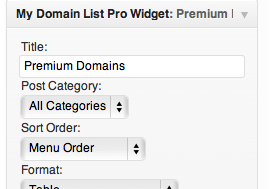 DOMAIN SETTINGS
Vivamus sit amet odio sed quam volutpat ullamcorper vitae at mauris. Aenean ullamcorper vestibulum sagittis. Nulla vel ornare mauris, id congue nisi.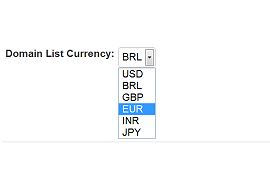 MULTI CURRENCY
Select the currency for displaying prices and offers for each domain. Is supports a variety of currencies such as USD, EUR, GBP, BRL, INR, JPY, AUD, CNY, NZD
Demo
All