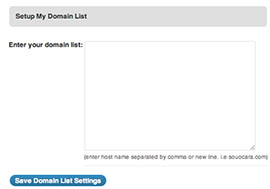 ADD NEW DOMAIN
Easy domain importing. List all your domains in the Settings Option and it will take care of pulling WHOIS information automatically. The import functionality handles small, medium and large domain portfolios.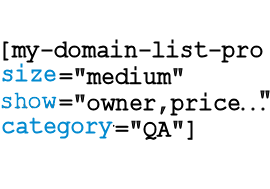 DISPLAY DOMAINS
Display the domains on a page or post using WordPress Shortcode. My Domain List shortcode offers attributes to customize the data displayed. Learn more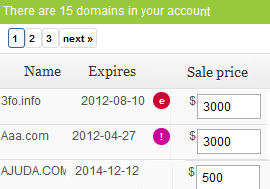 MANAGE DOMAIN LIST
Manage your whole portfolio from the Admin page. Visually identify upcoming expiration dates, number of offers made and custom domain data.